Layerfile is an Open Source feature that our CEO, COO and engineering team have all been working on for quite some time━ and it's bigger than ever.
Welcome to our Q3 Launch Week, where each weekday we unveil a product or feature release that our team has been working on over the course of a few months. Sign up for our Launch Week Webinar for a detailed look at Q3, to win a swag box, and have your questions answered live time.
Product Release #3: Open Source Layerfile
Access level: Linux users (Keep on a lookout for Mac + Windows users as we get contributors!)
About The Feature
Back in 2020, our CEO Colin Chartier, noticed open standards were winning out. You type "for Docker" instead of "for AWS" and then run the containers wherever you like. Instead of writing for the "Oracle database," which may be hosted anywhere, you write for the open source PostgreSQL database. This add-on to our brand, was in the works for over the course of two years.
This time, our team had something to unite behind thanks to previous Launch Weeks. We had to supply a lot of sophisticated functionality in a short period of time due to the impending deadline.

Webapp.io's functionality, reliability, and scalability all saw significant improvements.

"What is the most ambitious feature we can hope to launch in the next Launch Week?" was a question we asked ourselves following Q2 Launch Week.
This is how our Open Source Layerfile project came about! Now you can run your environments locally (for development), in CI (for end-to-end tests) and in production effortlessly.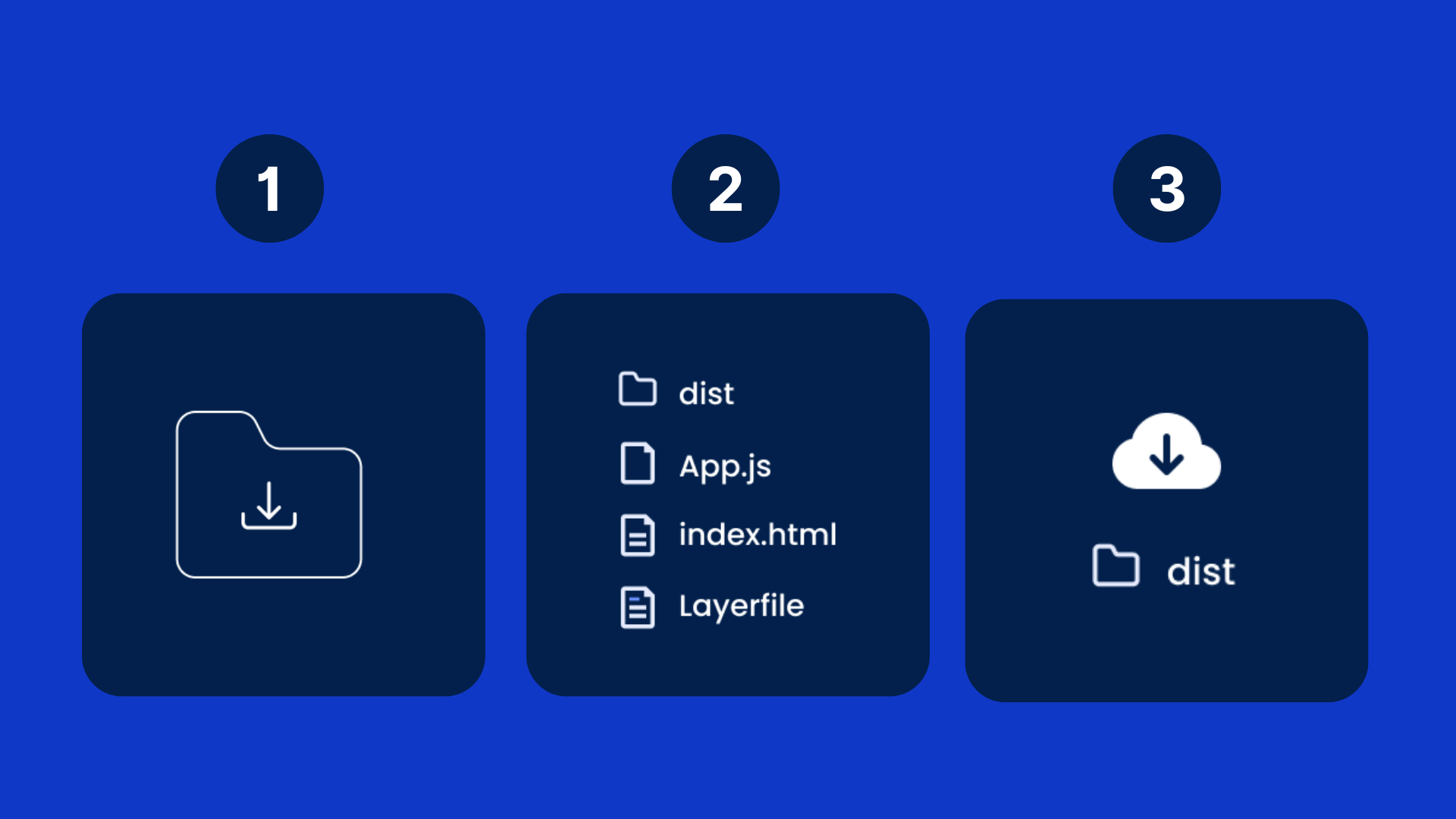 Top Benefits of Open Source Layerfile
Back up your environment easily and run code on your local laptop
Easily share links to your local environment
Thought Process:
"The broad scope is, the internet is changing and the needs of developers need to keep up with the change. In the 2000s you really had to run servers in an office or data center just to have a website, so it's really inaccessible. In the 2010s you had to use AWS for example, that's when it started popularizing. In 2020s, the big trend is open source. It's really dominating, everybody's using it and contributing to it. And now it's really easy to run containers anywhere. So, instead of being vendor locked into things like oracle databases, you'll be able to write things using Postgres open source, which you can host anywhere." - Lyn Chen
Challenge We Faced:
Layerfile is already a core part of webapp.io as a product, so the biggest challenge was reimagining it for the local use usage, since people have been asking for that quite a bit!
Ready To Get Started? Tune into our interactive webinar on September 16th and win a swag box! Register here.