Custom Review Workflows for your Messaging Channels
A drag and drop notification builder to speed up your review process.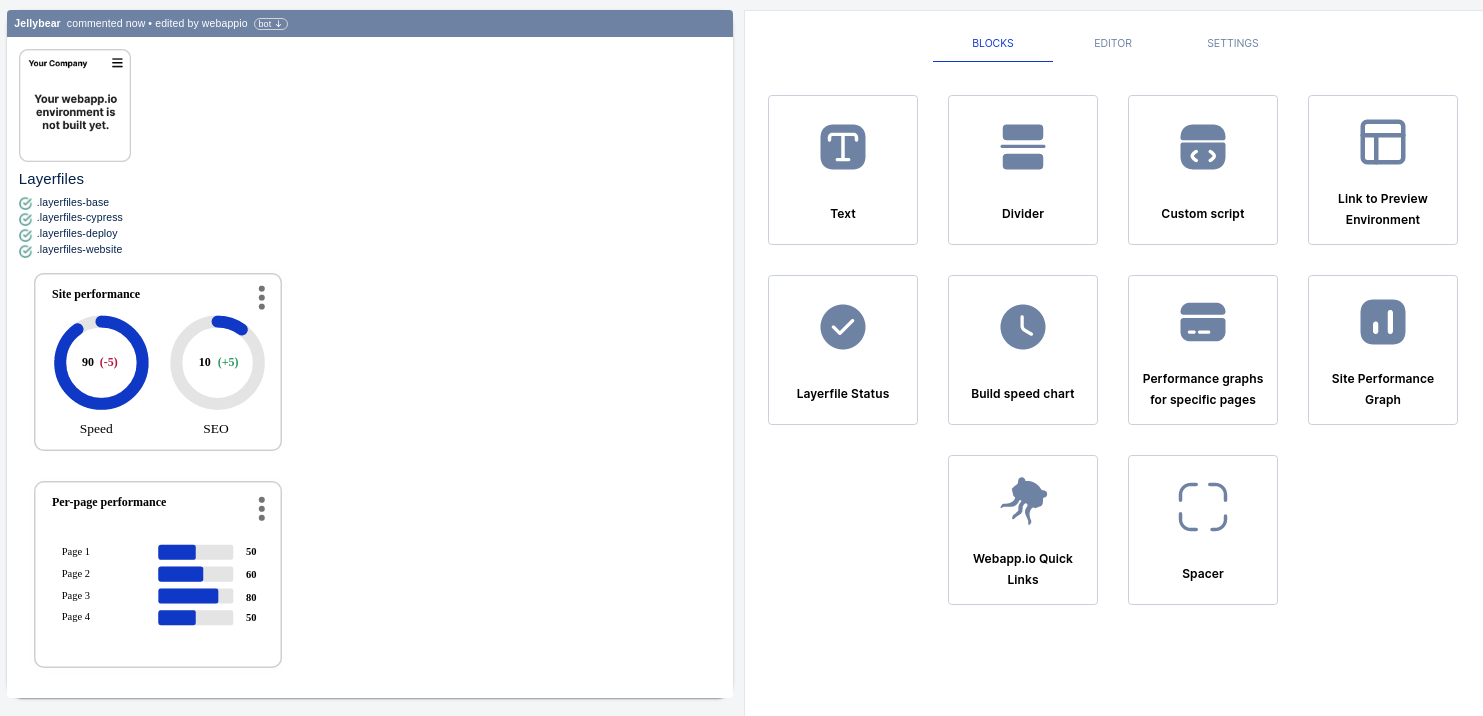 Trusted by full-stack teams at the world's best startups
Speed up your Review Process
Create Customized Notifications
Embed Multiple Templates
Create templates specific to your repository workflow.
Preview Environment
Get a screenshot of your preview environment for a quick access.
Layerfile Statuses
View the state of your Layerfiles directly in each notification.
Build Speed Charts
Track how your build speed is impacted over time.
Page Performance Graph
Check important SEO metrics on specific pages in your preview environment to catch performance errors before merging.
Site Performance Graph
Check important Speed and SEO metrics for your site homepage to evaluate how your pull request impacts your site.
Custom Text
Add custom text to your notifications for branding, important messages, or any of your needs.
Custom Script
Add a custom script to your notifications to fit your custom workflow requirements.
Pull Request Notification
How your Pull Request Looks Now

VS.
How your Pull Request Could Look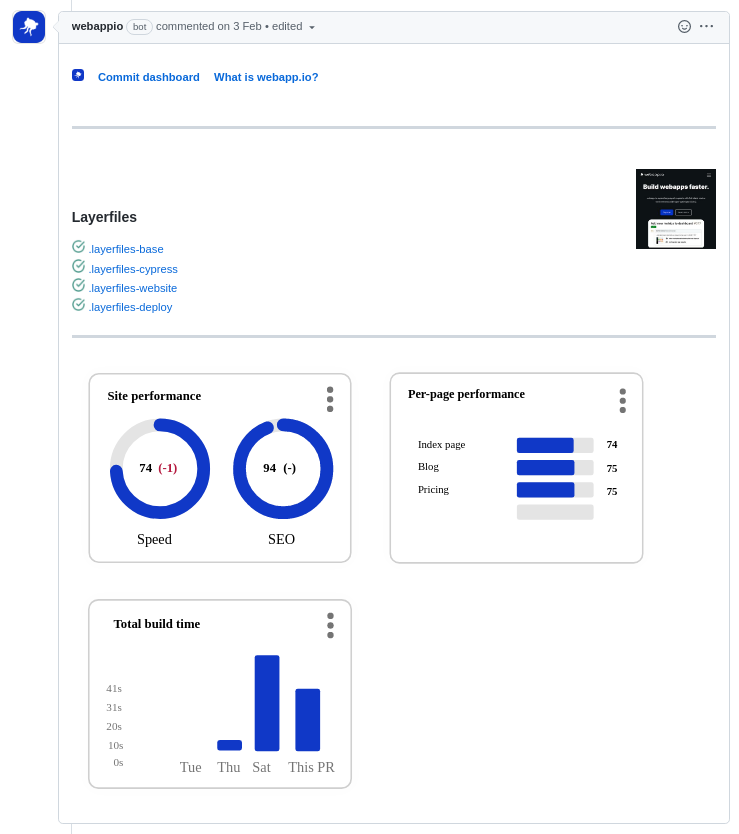 Slack Notification
How your Slack Notification Looks Now
Does not exist!
VS.
How your Slack Notification Could Look
Create Once, Speed Up Forever
Create your customized notification once, and every subsequent pull request will be annotated with your comment.