On the second day of our Q3 Launch Week, we're excited to unveil our Layerfile Analytics project! You now have access to your overall run performance! Can't wait any longer? Sign up for our Launch Week Webinar for a detailed look at Q3, to win a swag box, and have your questions answered live time.
Product Release #2: Layerfile Analytics
Access level: general availability for team + free tiers
About The Feature
Layerfile Analytics is an add-on to our run logs project led by webapp.io's Fullstack Engineer, Connor Mackenzie. Utilize TimescaleDB to gather comprehensive pod analytics throughout a run and pave the way for the use of open replay. You will be able to see a dashboard of metrics of pod metrics per run.  It's simply a click away!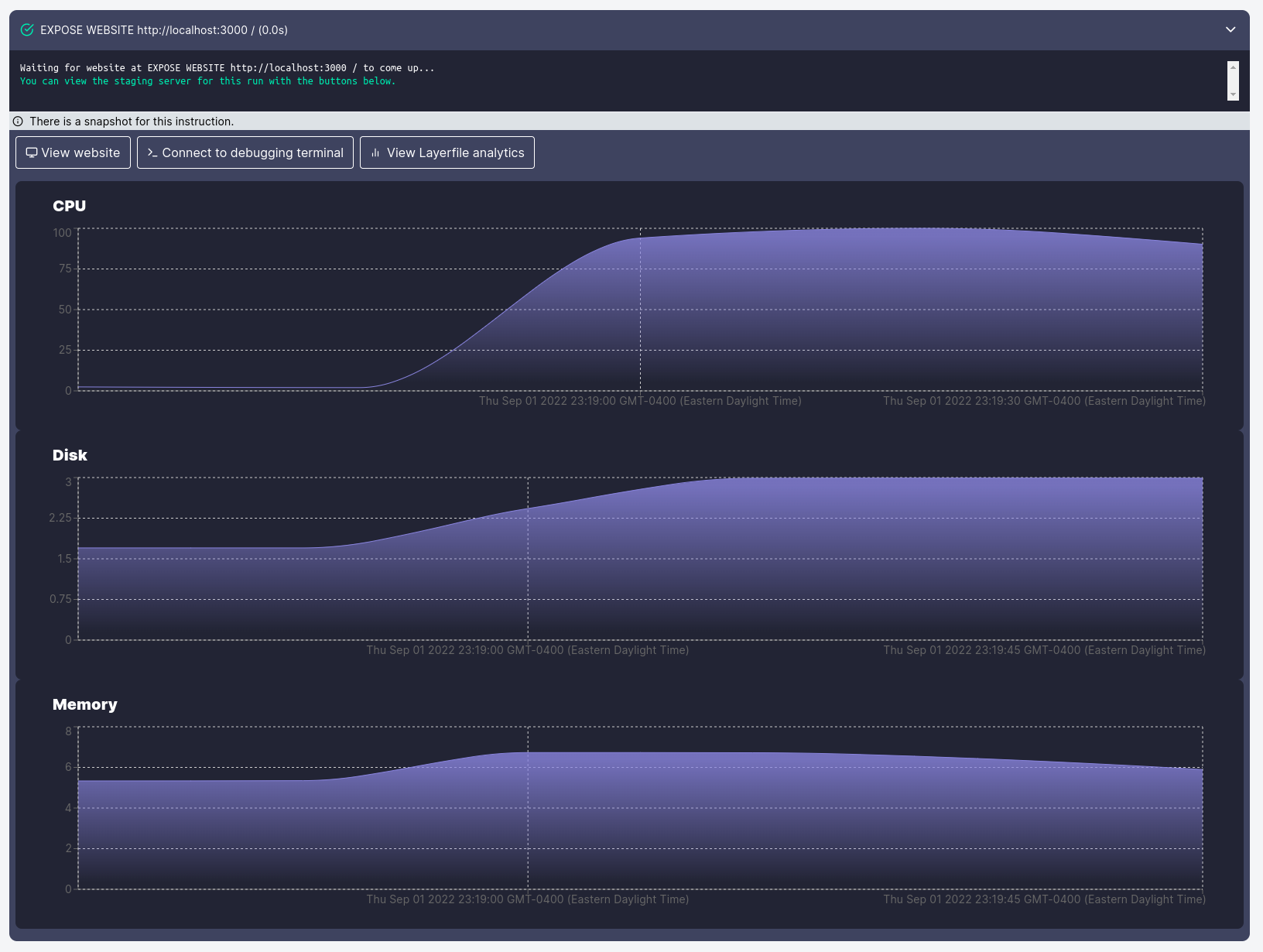 Top Benefits of Layerfile Analytics
Ability to debug disk pressure
Regain access to overall performance of runs
Thought Process:
"The main thought process behind this feature is increasing observability into what happens during a run, allowing users to debug quicker and optimize the runs." - Connor Mackenzie
Challenge We Faced:
Working with Time Series Data was a different experience with us and we're keen to work on more projects using this software!
Ready To Get Started? Tune into our interactive webinar on September 16th and win a swag box! Register here.