Welcome to the webapp.io product update for August 2021. Here are this month's exciting updates as we continue to prioritize user experiences:
New to webapp.io
From LayerCI to webapp.io rebrand and here's why.
Generally unattainable new pull request Github experience:
Terminal access
View website button
Preview screenshot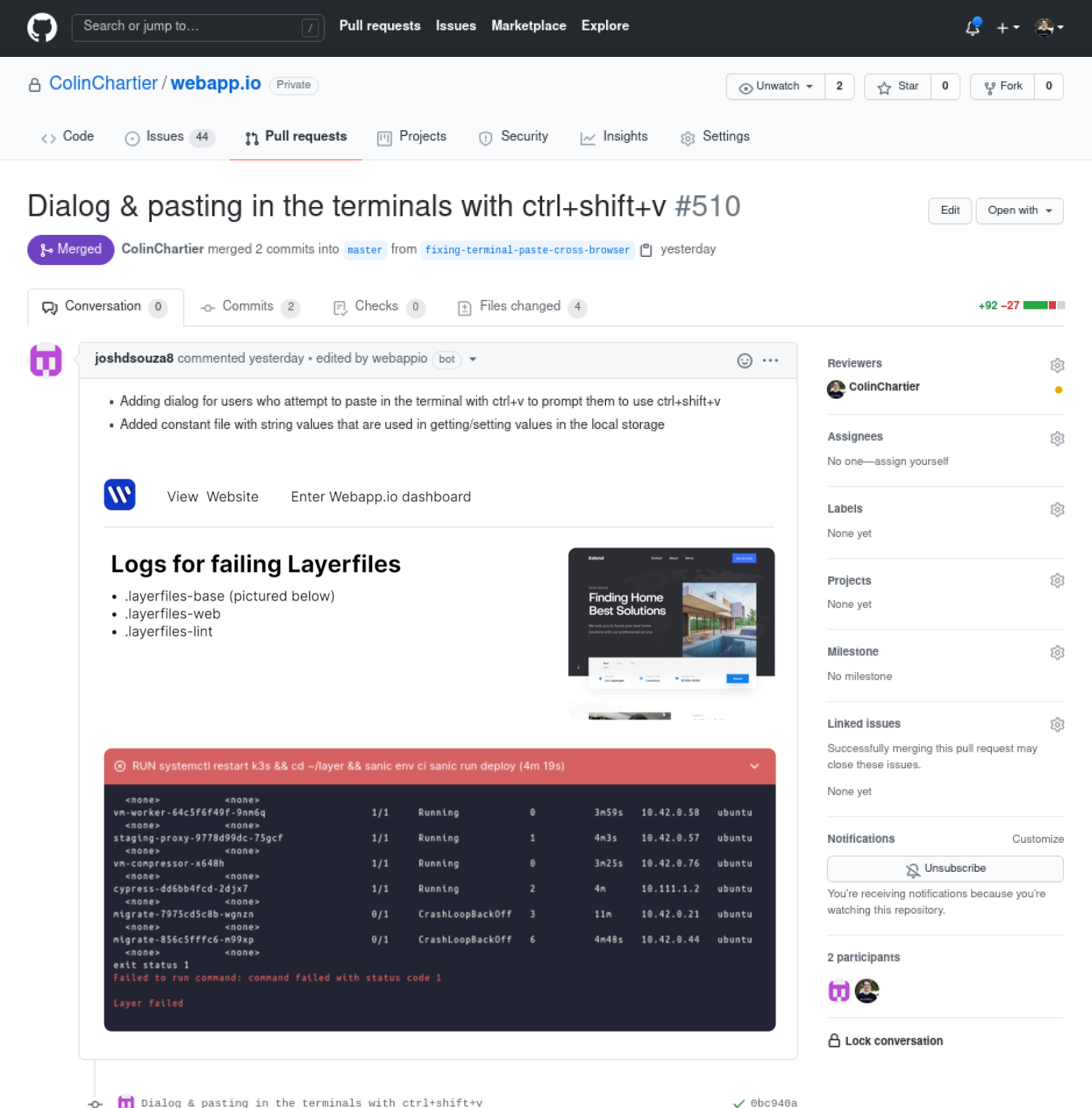 Improved user experiences
Users now have access to easily searchable documentation.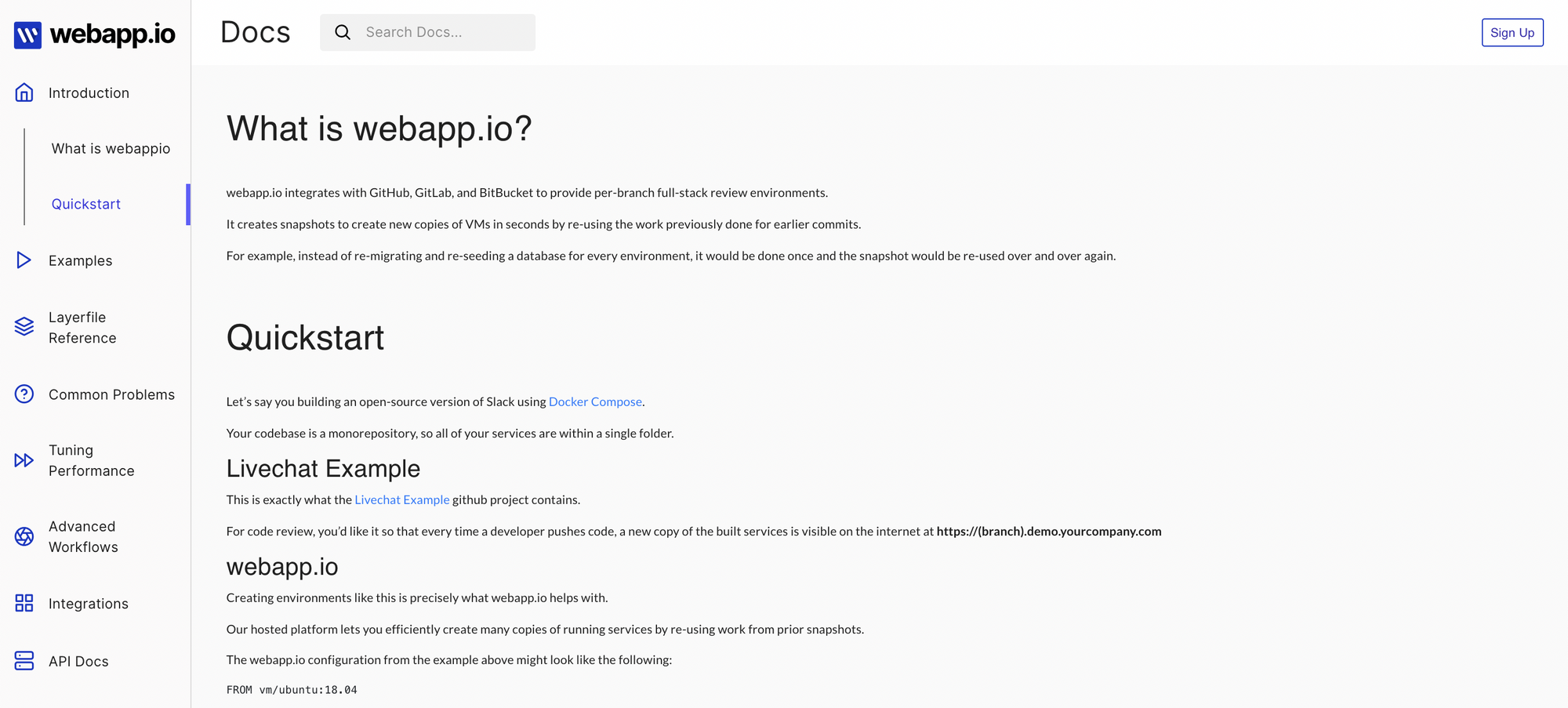 With this rebrand we have:
Redesigned the pages for login and sign up.
Matched colour themes in the app with the landing page.
Increased staging server timeout to 15 minutes.
Improved page load speed.
Sped up logs page by making sure it does not render docs unnecessarily.
Improved backend for better logs.
Revamped pr annotation with failing runner logs.
Improved CI performance by starting postgres & redis first.
Bug Fixes
Fixed dashboard url making logs uncaptured for skipped instructions.
Fixed url format and added retry for screenshot.
Fixed bugs related to webapp.io rename and branding.
Fixed bug where runs could be "Pending..." when done.