Catch layout, spelling, and accessibility errors
Catch website errors for layout, spelling, accessibility, and more before they enter production.
Trusted by full-stack teams at the world's best startups
1
Layout Issues
Detect elements that overflow the width of your page across different device sizes.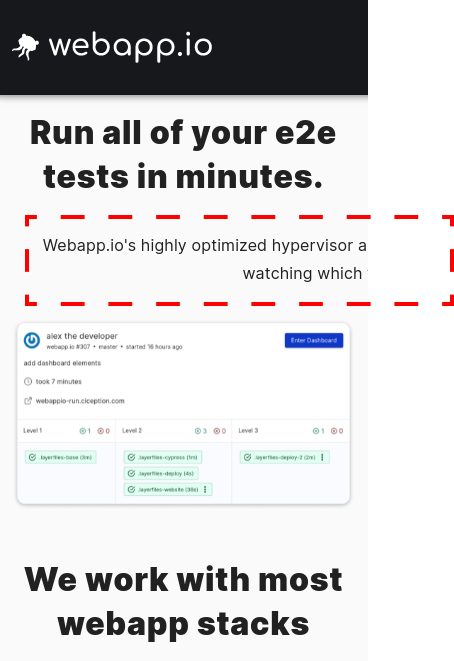 2
Spelling Errors
Find potential spelling errors on your page.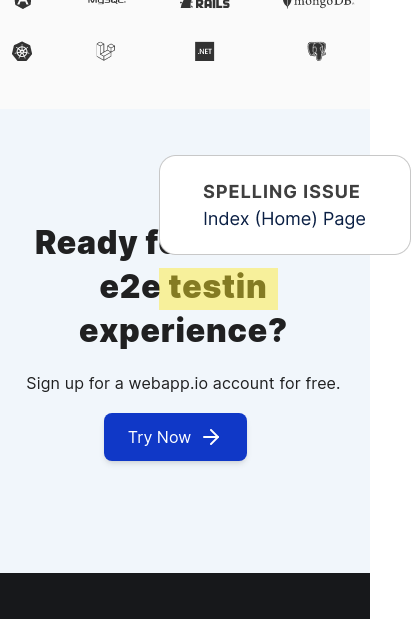 3
Accessibility Issues
Get a list of all accessibility issues with the reference to the WCAG (Web Content Accessibility Guidelines).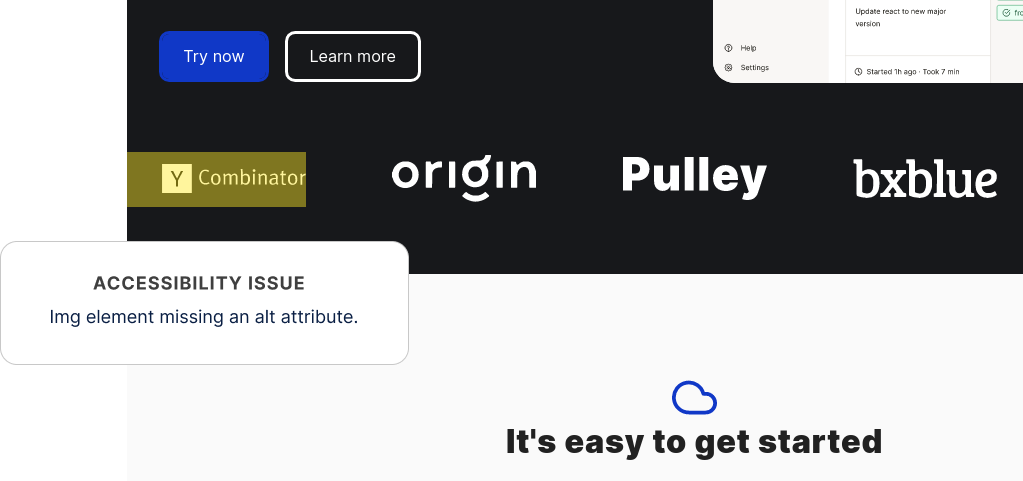 4
Above Fold Screenshots
Get a screenshot above the fold of your webpage across various device sizes to catch visual errors instantly.
5
Errors on Multiple Pages
Webapp.io does a deep crawl for other links on your website, and gives you a report for each one.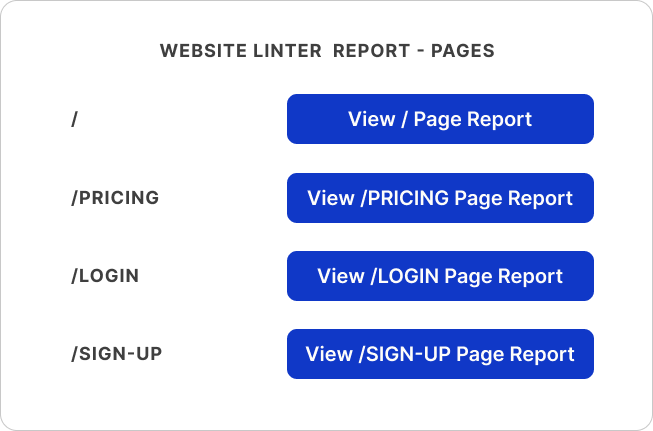 Big Companies Have Errors Too
If big companies have errors, you can too. Catch errors quick to keep your brand strong.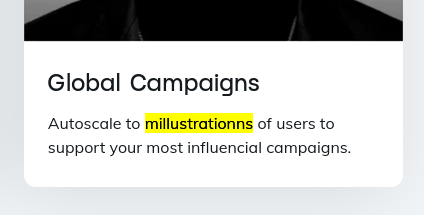 Netlify Site Errors
Report generated Feb 24, 2022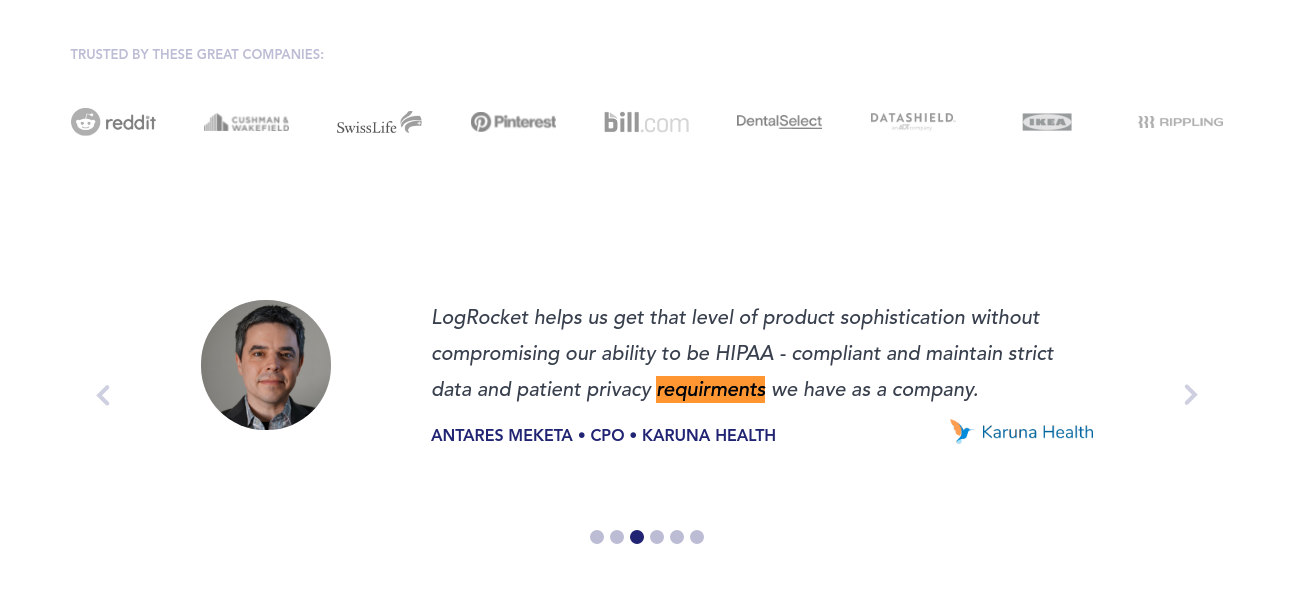 LogRocket Site Errors
Report generated March 3, 2022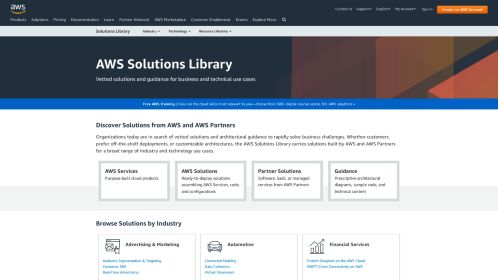 AWS Site Errors
Report generated Feb 25, 2022